Play
Rico Love ft. Usher & Wiz Khalifa - Somebody Else Remix
05:01
Listen to Wiz's full rap about his ex-wife.
Wiz Khalifa and Usher have jumped on Rico Love's 'Somebody Else' for the remix.
The song hears all three artists sing about their relationship woes on the emotional song, but it's Wiz Khalifa's verse that is most poignant. The 'See You Again ' rapper seemingly raps about his ex-wife, Amber Rose, as he talks about having "a kid, a house and a wedding ring" with a certain someone.
"Thought I had it / All the magic, I couldn't imagine / Then it all went tragic / Automatically, I'm the bad one / When I was only doing us / Gave you everything, a kid, a house and a wedding ring / Now you talking 'bout you can do better things," Wiz raps on the emotional track.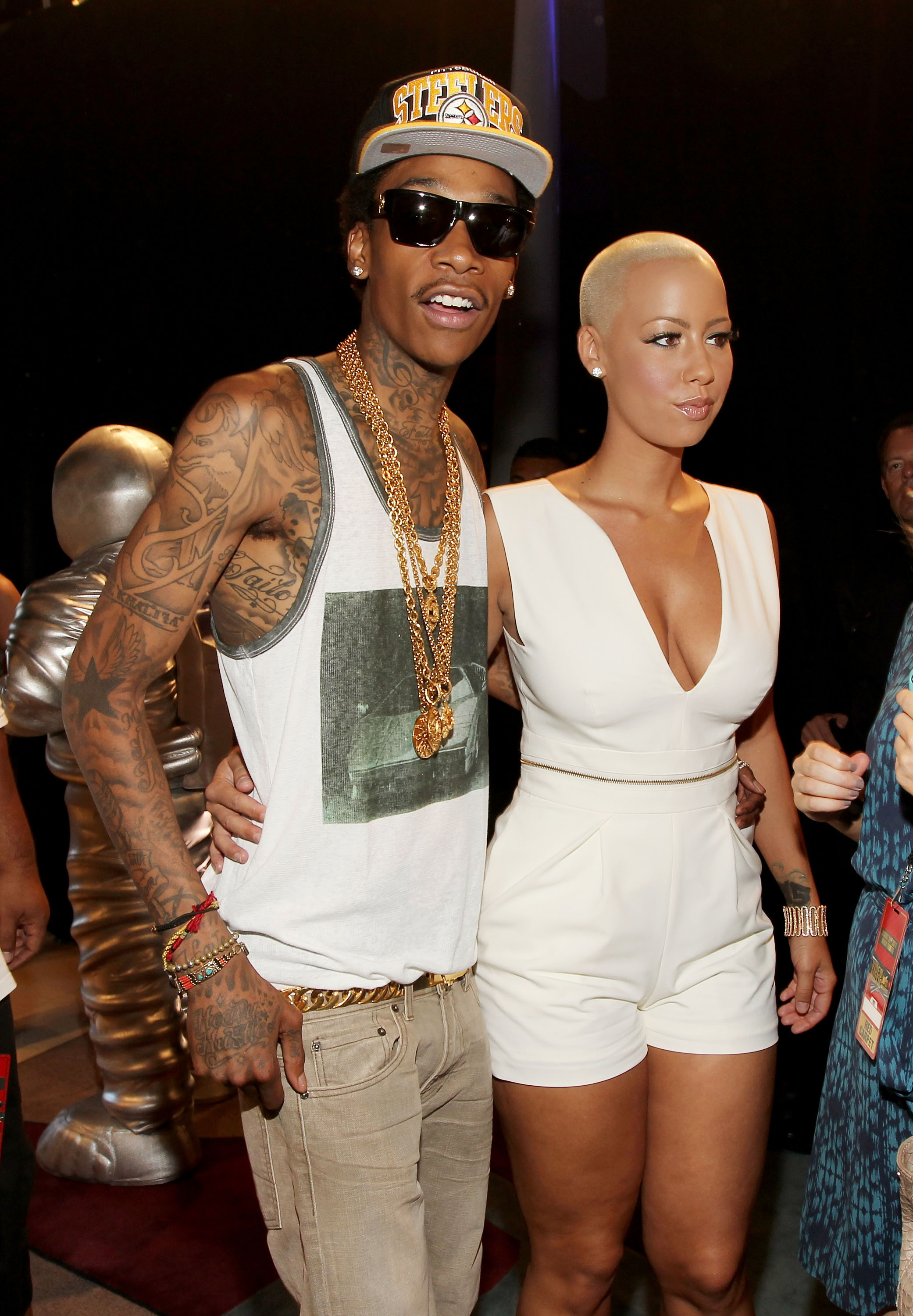 Although he doesn't mention her name, Wiz raps about posting messages on Instagram, which is likely referring to an open message Amber posted on the social network a few weeks back claiming she wants Wiz back.
He continues; "How did we get this way? / How do you entertain that bullsh*t? / Why do you even care what Instagram got to say? / Now when you see me we don't act the same / Smiling on TV, trying to hide the pain."
Amber has recently been photographed out holding hands with Machine Gun Kelly, leading to rumours that the two are dating. Will Amber and Wiz ever patch things up?