Get ready for the ultimate Hip-Hop playlist, filled with massive songs from the likes of Kanye West, J. Cole, Big Sean and more.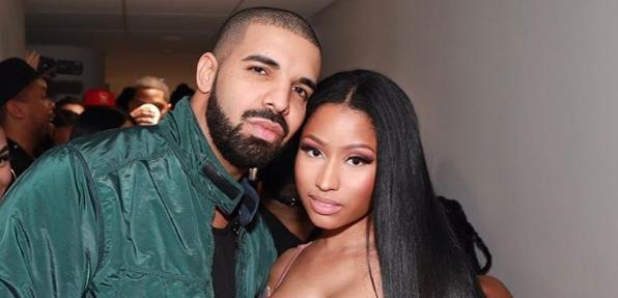 If you thought 2016 was a huge year for Hip-Hop, you won't believe what's in store for 2017.
With huge releases from the likes of Kanye West, DMX, Tyga and Swizz Beatz already surfacing, this year is set to be a big one for the genre.
Drake's 'More Life' is just around the corner, as is a new album from DJ Khaled - and it's all going right here in this playlist.
Check out the freshest Hip-Hop songs to drop in 2017.
(Warning: Some of these tracks contain strong language that some people may find offensive.)
Nicki Minaj Feat. Drake & Lil Wayne - 'No Frauds'
Nicki Minaj finally fired back at Remy Ma with this long-awaited Young Money collaboration.
2 Chainz Feat. Ty Dolla $ign, Trey Songs & Jhené Aiko - 'It's A Vibe'
2 Chainz dropped this laid-back, star-studded hit in preparation for the release of Pretty Girls Like Trap Music, his first project of 2017.
Remy Ma - 'ShEther'
Following a series of back-and-forth subliminal disses with Nicki Minaj, Remy Ma unleashed a vicious diss track that set Hip-Hop alight.

DJ Khaled Feat. Beyonce & Jay Z - 'Shining'
Following the 2017 Grammy Awards, DJ Khaled released a huge collaboration with Beyonce and Jay Z.

Desiigner - 'Outlet'
Desiigner made his return to Hip-Hop with the triumphant-sounding 'Outlet'. This is huge!

Big Sean - 'Halfway Off The Balcony'
Taken from his fourth studio album 'I Decided', Big Sean got very introspective over a moody instrumental.

J. Cole - 'High For Hours'
Following the success of his fourth studio album '4 Your Eyez Only', J. Cole surprised fans with an introspective song addressing President Obama, police brutality and more.

Tyga Feat. Kanye West - 'Feel Me'
Fresh from his G.O.O.D. Music sign in late 2016, Tyga teamed up with his new boss for 'Feel Me'. Both Yeezy and T name drop their ladies - Kim Kardashian-West and Kylie Jenner.
Migos Feat. Lil Uzi Vert - 'Bad And Boujee'
Despite being released towards the end of 2016, Migos' hit single caught fire this year, sparking endless memes, covers and a shout out from Donald Glover at the Golden Globes.
DMX Feat. Swizz Beatz - 'Bain Is Back'
After two years of teasing new music, Swizz Beatz and DMX have dropped another banger. Will this appear on DMX's Swizz-produced comeback album?
Big Sean Feat. Chance The Rapper & Jeremih - 'Living Single'
Big Sean teamed up with Chance The Rapper and Jeremih for a powerful collaboration about relationships.
Royce 5'9" - 'I Got The Keys' (Remix)
Slaughterhouse rapper Royce 5'9" showed off his lyrical prowess over a remix of DJ Khaled's single 'I Got The Keys', earning praise from Eminem along the way.