Surviving your first holiday to Ibiza can be a BIG challenge so here is our guide to making it through your first trip.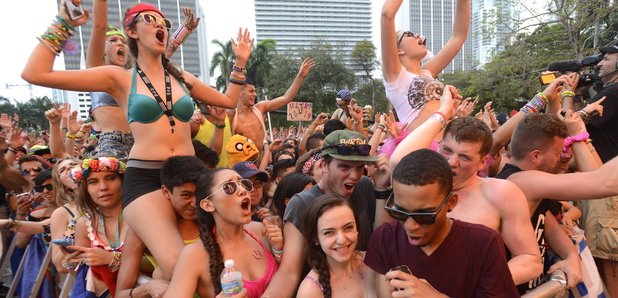 Ibiza is, without a doubt, the party capital of the world, and as a place where memories are made and forgotten in equal measure, the famous White Isle is the perfect destination for any music lover.
Where to stay?
If you're easily roped into selling your soul for a mega drinks deal then head over to San Antonio - the land of the West End Warriors - where season workers will stop at nothing to tempt you into their bar.
With a strip of bars and small clubs, San Antonio's West End is a popular place for people to kick start their night before heading to one of the island's super-clubs. Also home to Es Paradis and Eden, as well as the famous sunset strip, San Antonio has a great atmosphere from day to night and is the most obvious resort for an Ibiza virgin.
If you're a PROPER raver and the idea of being branded a 'West End Warrior' makes you feel sick then check out the resort of Playa d'en Bossa. Here you'll find super-clubs: Space, Sankeys and Ushuaïa, with Pacha nearby in Ibiza Town, whilst Amnesia and Privilege are just a cab ride away. Playa d'en Bossa attracts an older and more European crowd and with plenty of beach bars you won't be short of things to do.
Be prepared…
A trip to Ibiza is as much about self-discovery as it is about the parties, and the saying "Go hard or go home" couldn't be more relevant. Make sure you plan ahead and find out exactly when your favourite DJs are playing. You can buy tickets online or in official ticket outlets (avoid unlicensed sellers) but prepare yourself for how much a ticket will set you back...
And while Ibiza is the place where dreams come true you should expect some lows moments, because one minute you'll be feeling on top of the world like Kanye and then the next you just wont...
Where's the after party at?
How often have you been in a club when the lights come up and you just don't want to go home? Well, if it happens in Ibiza don't panic, as there's always an after hours event going on.
Best tips for finding out where the after party's at (other than jumping in the DJ booth or club stalking the promo girls) is to befriend a season worker or a local party animal for the inside scoop, and most importantly a wristband - don't forget the wristband!
Then be prepared to feel pressured like never before to carry on partying even though your mind, body and soul are begging you to stop.
Time to unwind...
Whilst the White Isle has an amazing nightlife it is also home to many beautiful beaches from Las Salinas to Calla Bassa. But if you're only staying for a week you're most likely be hitting one of the beaches in San Antonio Bay. So make sure you try reggae beach (Pinet Playa) on a Sunday for some SERIOUSLY good jerk chicken and summer jams.
But for something livelier head to Playa d'en Bossa, where you'll find loads of beach bars and cool hang-outs from Carl Cox's Sands Beach Bar to the famous Bora Bora bar, which is the place to be on a Sunday afternoon. Plus, free beach parties are often being held along this stretch of beach, we recommend tINI & The Gang every Wednesday during the season.