Cardi B's Debut Album: Release Date, Tracklist & Everything You Need To Know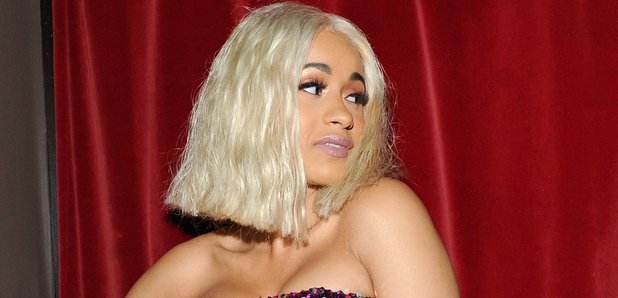 Everything you need to know about Cardi B's's first album; The release date, the tracklist, the features and rumours...
Since Cardi B exploded onto the Hip-Hop scene with 'Bodak Yellow' in June 2017, the rapper has quickly grown into a household name.
Engaged to Offset from Migos, the rapper is preparing to release her highly-anticipated debut album.
Cardi has featured on singles with G-Eazy, Migos and more, but people are still yearning for more solo music.
After she announced that she was planning to drop her debut album in October, fans are eagerly waiting for updates on the status of her long-awaited album.
Here's everything we know about Cardi B's new album so far:
What is it called?
Despite Cardi B announcing that she was planning to release her debut album in October 2017, fans are still in the dark about a potential album title. Her previous mixtapes were called 'Gangsta B*tch Music, Vol. 1', 'Underestimated: The Album' and 'Gangsta B*tch Music, Vol. 2'.
When will it be released?
There is still no release date for Cardi B's debut album. Following the unprecedented success of 'Bodak Yellow', the rapper appears to have pushed back the project a number of times. In November 2017, she said: "Every single time I think I got all the 10 songs I'm like, I'm buggin. These ain't it. It's just like, damn I'm competing with myself. I'm competing with the goddamn No. 2 record [on the Billboard Hot 100] and stuff."
What songs are going to be on there?
No official tracklist has been confirmed yet. However fans can expect Cardi B's breakout hit 'Bodak Yellow' to appear on the album. The rapper has also been teasing a number of songs on her Instagram account, although no names have been released.
Who features on it?
No features have been announced yet but Cardi B's producer accidently leaked news of a Beyonce collaboration earlier in 2017. The rapper met Queen Bey at JAY-Z's Made In America festival and allegedly made some new music for Cardi's album. Expect songs with the biggest names in Hip-Hop including Migos.
What does the album artwork cover look like?
While Cardi B continues to push back her debut album, the cover art for the project still remains a mystery. Her previous mixtapes have included herself with a male performing sexual acts. So her debut album might follow a similar pattern.
When does Cardi B's tour start?
No Cardi B tour dates have been confirmed yet. However expect Cardi to hit the road in 2018. Once her debut album is released, the rapper will be keen to perform it for her fans around the world. She is likely to tour North America before later kicking off her UK tour.
When is Cardi B's album dropping?!