Robin Thicke
Biography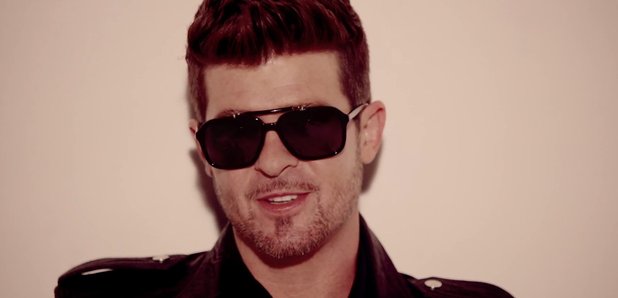 Robin Thicke is a singer and songwriter, who returned to the top of the charts in 2013 with 'Blurred Lines' featuring Pharrell Williams.
What is his real name?
His full name is Robin Alan Thicke.
Where was he born?
He was born on 10th March 1977 in Los Angeles, California.
When did he start his career?
The son of actor Alan Thicke and actress Gloria Loring, Thicke started out his career as a songwriter, writing 'Love Is On My Side' by Brandy.
He then followed a solo career, releasing his debut single 'When I Get You Alone' in 2002.
What are is career highlights?
Thicke appeared on a remix of Will Smith's 'Switch'.
His second album 'The Evolution Of Robin Thicke' was his first after being signed to The Neptunes label, Star Trek. The record's debut single 'Wanna Love U Girl' was produced by Pharrell Williams.
Thicke's 'Blurred Lines' in 2013 has been his biggest commercial hit to date, featuring a video showing him and Pharrell surrounded by naked women. Thicke had to get permission from his wife Paula Patton to make the video.