Skateboard P brought Hov on to the stage to perform 'Give It To Me' and 'Frontin'.'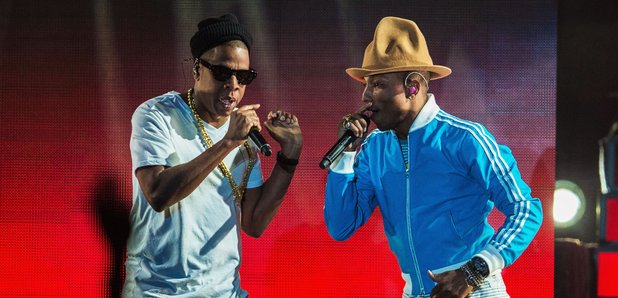 Last week Pharrell brought surprise guests Snoop Dogg, Nelly, Gwen Stefani and just about everyone else out on stage to perform alongside him at Coachella.
But the 'Happy' singer decided to mix things up a bit this time round, bringing out his long-time collaborator Jay Z - who last week performed with Nas - to sing their 2000 collaboration 'I Just Want To Love You (Give It To Me)' and their 03' track 'Frontin.'
See Pharrell and Jay Z perform 'I Just Want To Love You (Give It To Me)' together below:
See Pharrell And Jay Z Perform 'Frontin' Together Below:
Other guests joining Skateboard P on stage last night at Coachella included Usher, Pusha T and T.I.
See Usher and Pharrell Perform You Don't Have To Call' Below: