Pharrell Williams
Biography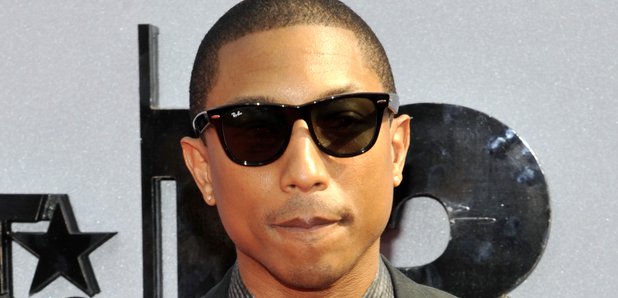 Where was Pharrell Williams born?
He was born on 5th April 1973 in Virginia Beach, Virginia, United States.
When did he start his career?
Pharrell was in his high school band at Princess Anne High school and then started a band with his high school friend Chad Hugo named The Neptunes. A four-piece R&B group, shortly after finishing high-school they were then signed to Riley.
What are his career highlights?
Pharrell gained his first number one single producing Britney Spears' hit 'I'm a Slave 4 U' with The Neptunes in 2001.
A survey in August 2003 found that The Neptunes had produced 43% of songs on American Radio.
He composed the soundtrack to the film Despicable Me.
In 2005 he was voted the Best Dressed Man In The World by Esquire magazine.
Pharrell has won four Grammies.
Recently, Pharrell Williams teamed up with Daft Punk on two songs from their latest album 'Random Access Memories'.
Plus the 'Happy' singer made a heartfelt speech.
Featured on the 'Paddington' soundtrack.
Pictures & Lists
We take a look at how Lil Kim, Calvin Harris, Chris Brown and more huge artists styles have evolved over the years...
Pharrell Williams: Top Tracks