Macklemore
Biography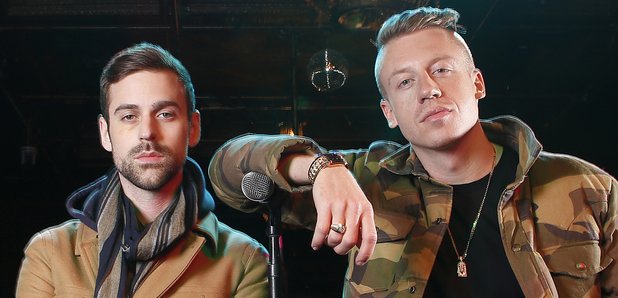 Macklemore is an American rapper who began making music back in 2000 and since teaming up with Ryan Lewis has experienced mainstream success with the singles 'Can't Hold Us', 'Thrift Shop' and 'Same Love'.
What is Macklemore's real name?
His real name is Ryan Haggerty.
When was Macklemore born?
Macklemore was born on 19th June, 1983 in Seattle, Washington.
When did he star his career?
Macklemore started rapping at the age of 14 influenced by the likes of Nas.
He recorded his first EP 'Open Your Eyes' in 2000 under his other rap alias Professor Macklemore.
He then dropped the Professor from his name and released his first album in 2005, 'The Language of My World'.
He met with Ryan Lewis in 2006 and they began to make music together, with their recent album 'The Heist' attracting them the most global attention.
What are Macklemore's career highlights?
Along with Ryan Lewis he has won various awards including Best Group at the BET awards, Best Rap song for 'Thrift Shop' at the Billboard Awards.
At the VMAs the group also picked up Best Hip-Hop Video for 'Can't Hold Us' and Best Song With A Message for 'Same Love'.
'Thrift Shop' was number one across the world and the music video has also garnered over 414,000,000 million views on YouTube.
Get To Know... Macklemore
Macklemore: 11 Facts About The 'Thrift Shop' Rapper
An award-winning rapper and campaigner for gay rights, Macklemore has dominated hip-hop in recent years alongside Ryan Lewis, with songs including 'Thrift Shop'.