Drake Has A Lyric For Almost Every Year Of His Life - LISTEN
25 October 2017, 13:59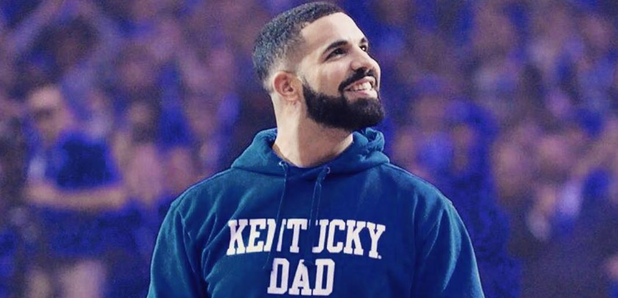 Drizzy has definitely been keeping a track of time.
Since Drake announced himself on the word stage in 2009, the Canadian rapper has released an undeniable stream of Hip-Hop and R&B hits – cementing himself as one of the greats.
But little-known to many fans, Drake has been documenting his amazing progress using subtle timestamps about his age.
From his teens to his thirties, here is a compilation of some of Drake's greatest lyrics about his age.
"I touched down in '86. Knew I was a man by the age of 6."
"I touched down in '86. Knew I was a man by the age of 6. " pic.twitter.com/OLtuoWsUN8

— • (@tsunamikira) 24 October 2017
Drake Feat. 2 Chainz & Big Sean - 'All Me'
"I was paying mama's rent when I was turning 17."
"I was paying mama's rent when I was turning 17." pic.twitter.com/rEAKLEsjbl

— • (@tsunamikira) 24 October 2017
Drake - '10 Bands'
"I just listened to Closer To My Dreams. Wide eyed and uneducated at 19."
Drake - '30 For 30 Freestyle'
"You saw it in me at 20 years old. The lingo start to sound like we talkin' in code."
"You saw it in me at 20 years old. The lingo start to sound like we talkin' in code." pic.twitter.com/W2DCr2Kns9

— • (@tsunamikira) 24 October 2017
Drake - 'Views'
"I just tell the truth so I'm cool in every hood spot. 21 years and I ain't ever met a good cop."
Drake - 'I'm Going In'
"Before you said "You're mine" I was yours already. 22, had the Bentley 4 door already."
Beyonce Feat. Drake - 'Mine'
"23 and going through a midlife crisis, but trust me I still deliver like a midwife."
"23 and going through a midlife crisis, but trust me I still deliver like a midwife." pic.twitter.com/47v79ij5e9

— • (@tsunamikira) 24 October 2017
Drake - 'Paris Morton Music'
"
26 on my third GQ cover. Your new sh*t sound like you do covers on all of my old sh*t, oh sh*t."
Drake Feat. J. Cole - 'Jodeci Freestyle'
"
Ask yourself, how do we match up now? Cause I'm only 27 and I'm only gettin' better."
Drake - '0-100/The Catch Up'
"28 at midnight, wonder what's next for me. Longevity, wonder how long they'll check for me."
Drake - '6PM In New York'
"You ain't own it right away, you had to wait on nigg*s. Man, I'm only 29, have some patience with us."
Drake Feat. 21 Savage - 'Sneakin'